We asked Zsofi and Al some questions about their wedding day and why Audley Dance Hall is such a special place. 
In a nutshell, describe your wedding day?
A beautiful and true reflection of us – an appreciation for the natural beauty of the Australian outdoors; a celebration of love, family and friends from around the world; and a bloody good time! 
What made you choose Audley Dance Hall as your wedding venue?
Audley Dance Hall was a natural choice for us given our connection to and love for the Royal National Park. Al took Zsofi on an early hiking date to the RNP and the Figure 8 Pools. Thereafter, it became a special and favourite spot for the couple to visit during their relationship. 
What was the stand out moment of your wedding day?
For Zsofi, it was arriving at the ceremony, seeing 130 of my favourite people huddled under the gigantic eucalyptus trees, in-front of the rock-bank overlooking the river, awaiting my arrival. And then walking down the aisle with my mum and grandma into the familiar arms of Al. 
For Al, it was the first dance with my wife in front of elated friends and family. With a dance instructor we had choreographed a pretty unique routine (think 'The Favourite' cross 'Saturday Night Live') and after months of practice, it was great to be able to surprise our family and friends with a fun, ambitious and unique "first dance".
What was the yummiest thing you ate?
Gnocchi! Absolutely delicious!
A piece of advice to any future couples?
Highly recommend getting made redundant / selling your business and consequently not working in the lead-up to your wedding! This strange turn of events meant we could spend lots of time in the lead-up to the wedding together and really enjoy the process. And then start new chapters together as husband and wife 🙂
Thank you Kurt & Tiff from The Barefoot Bride amazing video and Rick Liston for capturing the beautiful images.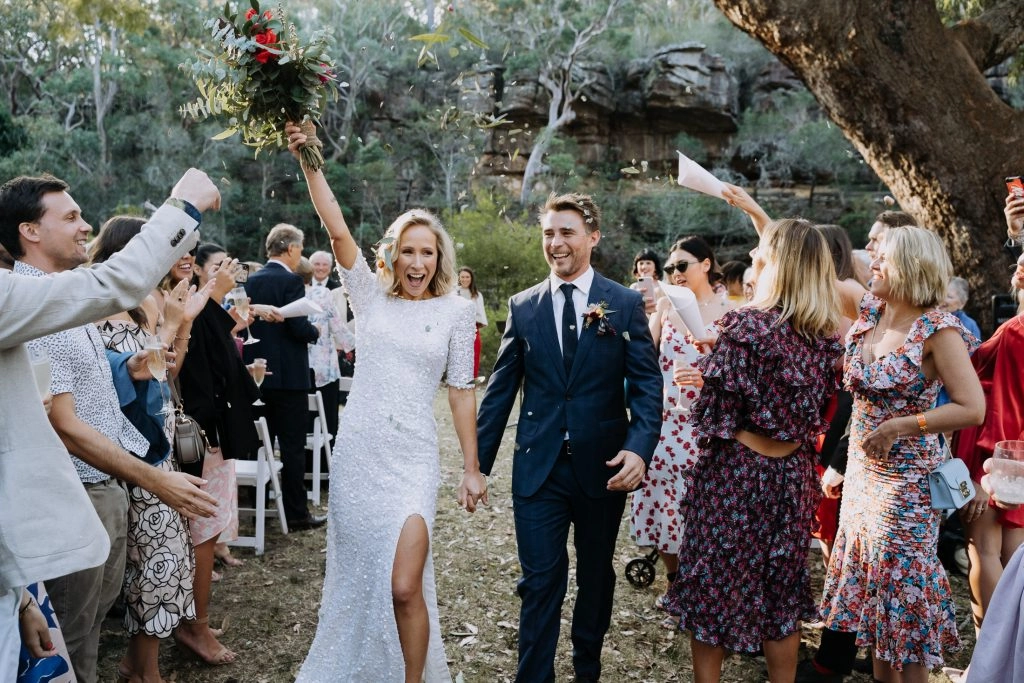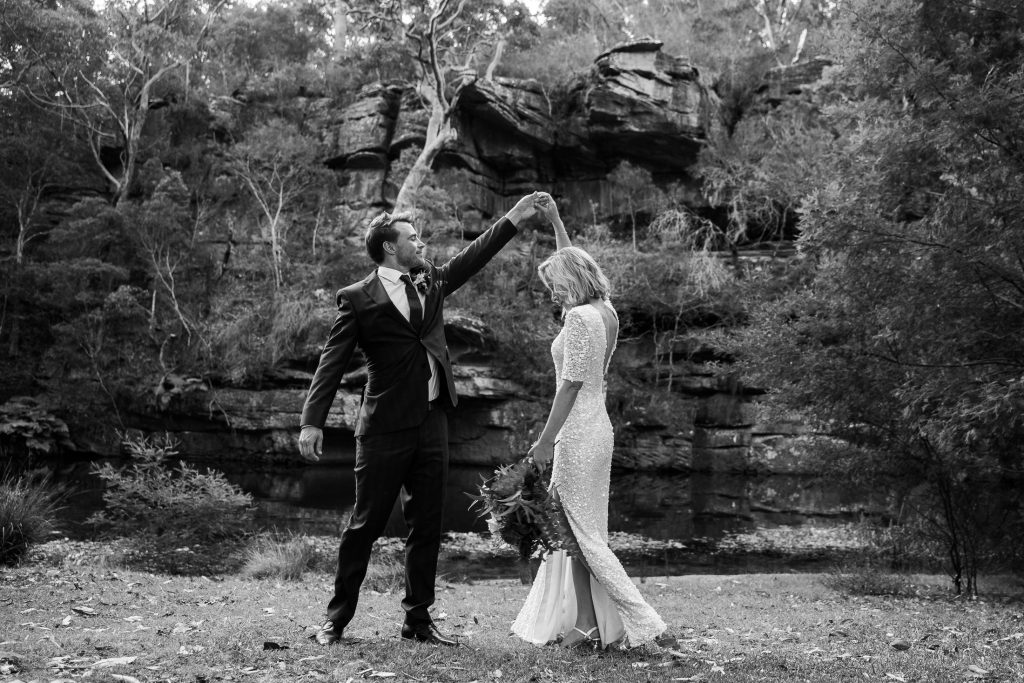 SHARE THIS ARTICLE