Corporate Events & Workshops
For Corporate days, conferences, workshops and team building, the Dance Hall offers many options to break out, reconnect with your team, learn new skills and overcome challenges all in the beauty of the Royal National Park.
"I can't thank you and your staff enough for the wonderful service, delicious food and seamless execution from start to finish. Adrian and I had such a magical day and evening, and it's all thanks to you. Our family and friends were so impressed by the service and food, not to mention the picturesque landscape. We will definitely be back for many life events!"
Koren and Adrian
October 2019
The Room
The Dance Hall has the discreet addition of inbuilt colour projector and drop down 6 metre screen for any presentations or movies. The size and layout of the room allows for many different layouts, classroom, theatre or boardroom, breakout areas for group work, fresh air and views of nature. The Dance Hall is fully equipped with an integrated AV system including a wireless microphone, drop down screen and projector.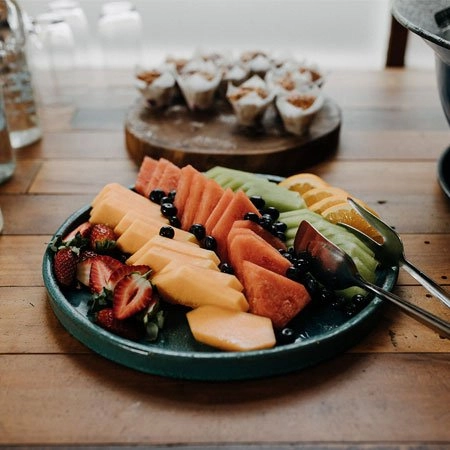 Catering
So many options for good food and drinks. Espresso coffee for morning tea in the Dance Hall, have lunch under the trees and an afternoon sugar hit to get you through the afternoon. In house baked pastries and sweets, cut sandwiches, burgers or fresh fish, cold pressed juice or house made soda, have a break, get distracted to help you focus.
You guys were so wonderful and people have not stopped talking about the food! Thanks so much for making it amazing. So happy we chose your venue!!! Everything was so wonderful xxx.
-Rhiannon and Michelle
We just wanted to say a MASSIVE thank you for making our surprise wedding all we wanted and more. It was absolutely beautiful and we were so impressed with how you all went above and beyond to help us orchestrate a very stressful event. The day was wonderful and everyone commented on the service and how absolutely amazing the food was!
– Jessica & Kurt Mitchell