Audley Dance Hall is a Heritage listed Dance Hall tastefully renovated to create one of Sydney's premier venues. Over-looking the majestic Audley Valley and the Hacking River the Dance Hall is set amongst beautiful parkland, perfect for romantic ceremonies and picturesque back drops.
The land offers six locations to choose from for your rural wedding ceremony, all with stunning views of the 2nd oldest National Park, and an abundance of wildlife.
The timber lined Dance Hall provides a rich blank canvas to frame the celebrations of your dreams, with flexibility from small intimate occasions to seated dinners of up to 200 guests, all whilst allowing room for a dance floor and the absorbing Park views from the full width verandah.
"THANK YOU SO MUCH! 
Sam and I feel so humbled and grateful by everything you have done for us.
We honestly had the perfect day – even with the rain, we couldn't have asked for a better day. 
You did such an amazing job and captured exactly what we asked for. You answered every question I had and made us feel completely at ease. I absolutely love your style and sense of organisation and it is such a credit to you and your events team at Audley.
Thanks once again George, we love Audley so much and you'll be seeing our faces around more often than not! "
– Bron & Sam 
February 2021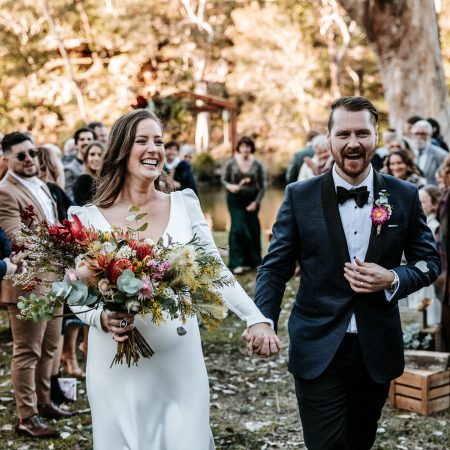 Ceremonies
Audley Valley provides a number of spectacular back drops for wedding ceremonies and easy access to a variety of romantic settings for your photographer to frame the beauty and love of your celebrations, without needing to leave your friends and family too far away. Wet weather backup is covered so there is no worry.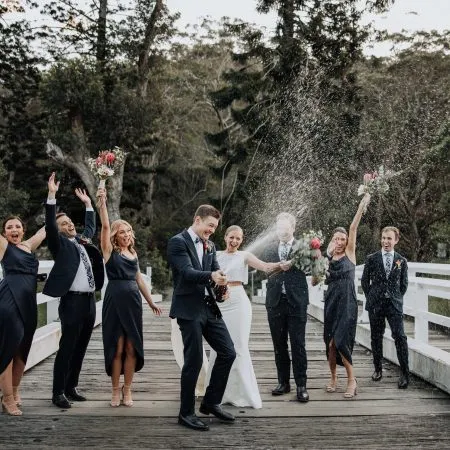 Reception
The refurbished Dance Hall provides the perfect canvas for your wedding celebrations. With all the modern amenities, yet retaining the charm and history of a dance floor for celebration. The Dance Hall is perfect for you to install your style, elegant, glamorous, rustic or relaxed. Guests arrive for canapes on the huge veranda overlooking the park before entering the room for family feasting, dancing and celebration. We cook, clean and do the hard work, with you free to enjoy the night.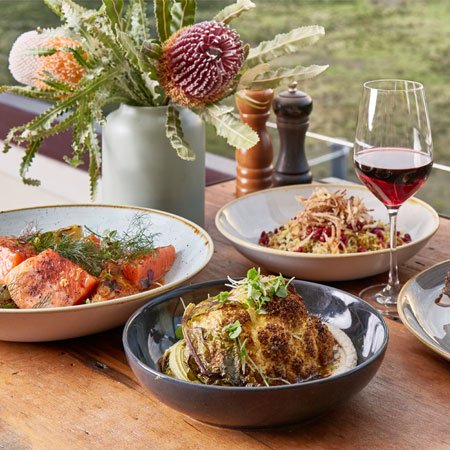 Food & Beverage
Audley Dance Hall is all about approachable, wholesome food. Our seasonal menus are created for sharing and celebration with feasting platters and shared dishes, delicious canapes and grazing tables. Restaurant quality food, adaptable for all cuisines, will be one of the many positive memories for you & your guests.
"Thank you so much 
We also wanted to extend a big thank you, from rescheduling the wedding, having that little picnic on the June date, letting us roll with little things in the hall that we wanted to do and absolutely everything you've done with us to help get us married. We had such a memorable day and just had fun! It was an absolute blast in the most perfect surroundings."
– Louise & Dan
December 2020