Are you looking for a magical, secluded spot to get married? With more than 10 wedding ceremony locations to choose from around the Audley Valley, here are some of our favourite. 
Iron Bark Flat
This sunny riverside site under the historic plane tree is one of our most popular spots to stage a wedding. Iron Bark Flat has uninterrupted views of the river and is just a short stroll to the venue, so guests can have the use of the cafe before the wedding ceremony. Choose between a pontoon ceremony or wedding under the enchanting tree.
Photographed by Kristie Carrick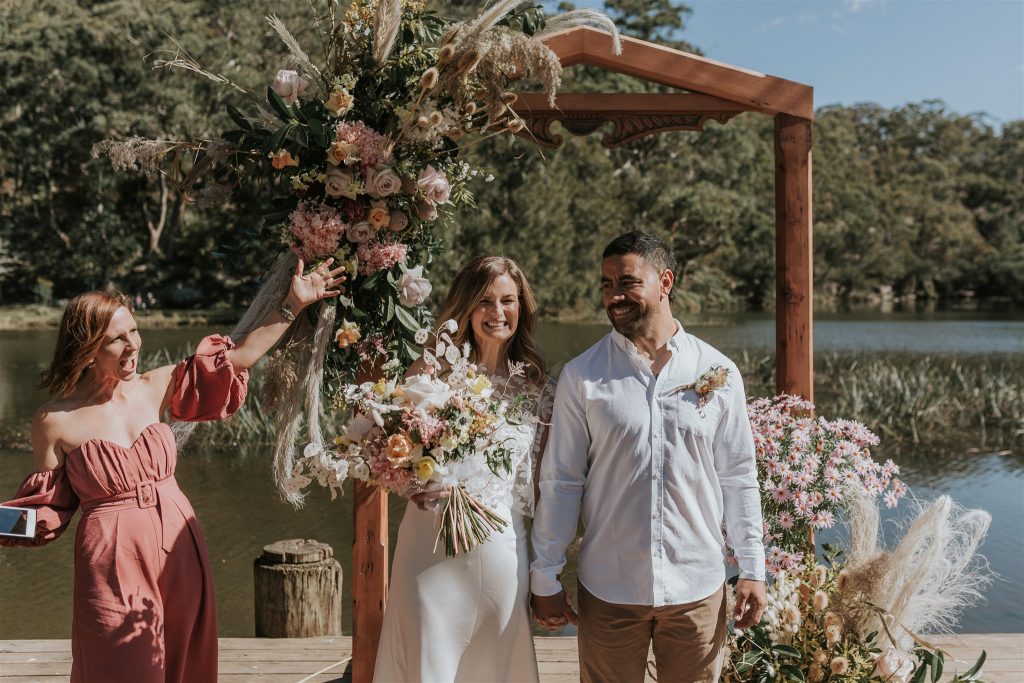 Willow Tree
Plan your wedding ceremony at this secluded sun-dappled riverside spot under the outstretched limbs of the iconic willow tree. This bucolic setting looks like an Impressionist painting with views over the river and Heritage-listed white timber bridge. It's a short stroll to the venue from here.
Fig Tree
Hosting a wedding ceremony under this gorgeous fig tree is impossibly romantic. Your guests will be invited to walk over a carpet of leaves, crackling underfoot, to get to this secluded riverside spot which is marked by a buttery soft light. This site has the trifecta: cosy, personal and peaceful.
Photographed by Robert Meredith Photography

Currawong East
This riverside setting, next to the Heritage-listed white timber bridge boasts view along the length of the Port Hacking River. Couples will need a couples hashtag as this intimate riverside setting – which is just a short stroll back across the bridge to the venue is instantly Instagrammable.
Photographed by Tilly Clifford Photography 
Currawong West
This small intimate area facing the historic dance hall, views up the river, ceremony at the secluded end on the river bank looking down the river or midway under the tree on the riverside, cosy, sunny, backing onto the bush.
Allambie 
Anyone who plans a wedding in the open air loves nature. Those thinking about a variation on the traditional church wedding will have probably seen an Audley pontoon ceremony on Pinterest. The intimate site overlooks the pretty-as-a-picture Heritage-listed bridge and scenic river vistas.
Photographed by Alex Wolfenden
Wattle Forest
Capture the romance of A Midsummer Night's Dream by getting married in a forest with a backdrop of ancient cliffs. Plan your wedding to include lawn games amid the whispering wattle trees as guests are swept into the magical story with the abundance of wildlife and dappled golden light.
Photographed by Rick Liston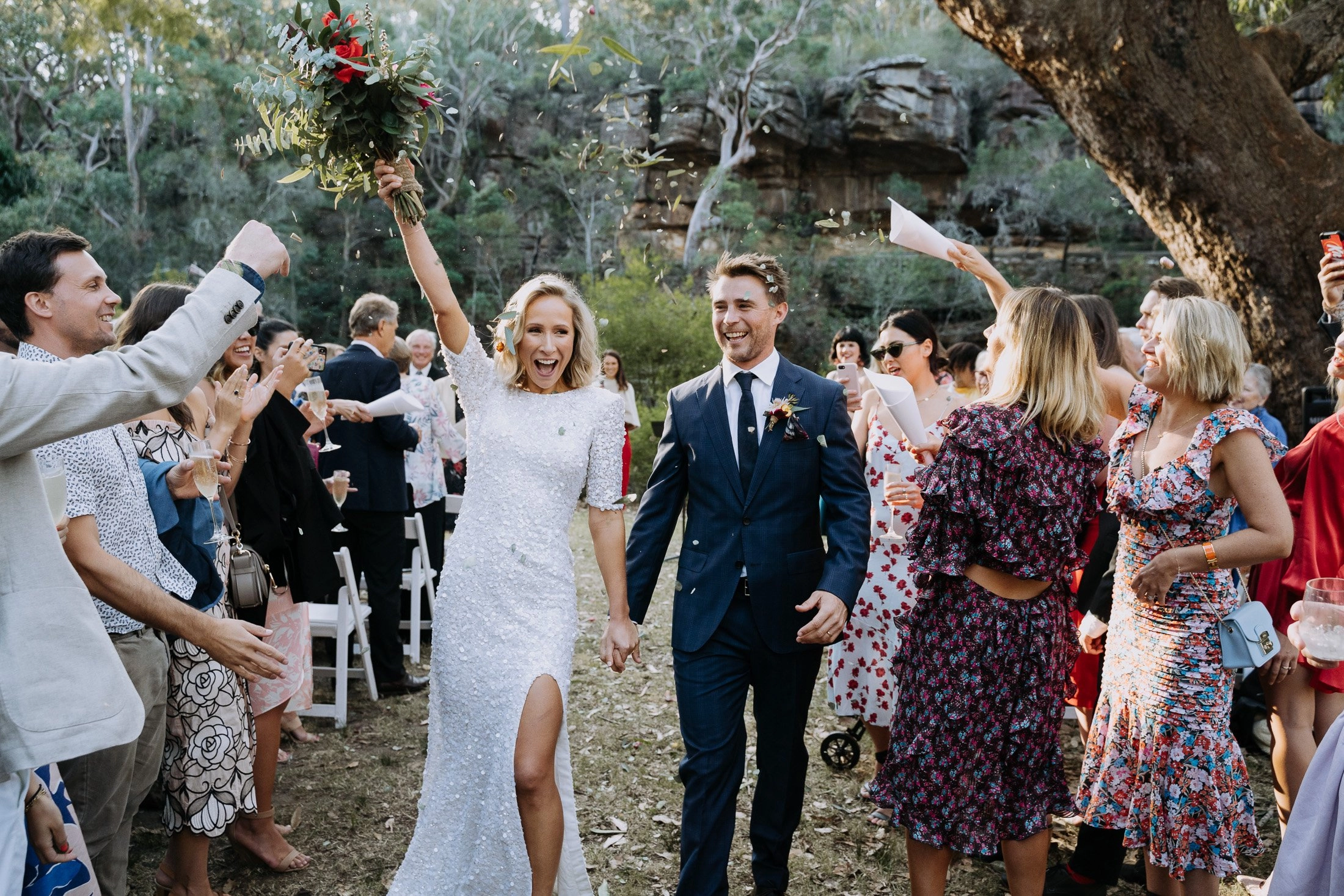 Reids Flat
Picture this: a rustic wedding ceremony that invites guests to adventure to the other side of Audley Weir. That vision will come to life as guests descend on the idyllic riverside spot that overlooks a grove of gums and stepped rock terraces on the banks of the Hacking River in the national park.
Photographed by John Benavente Photography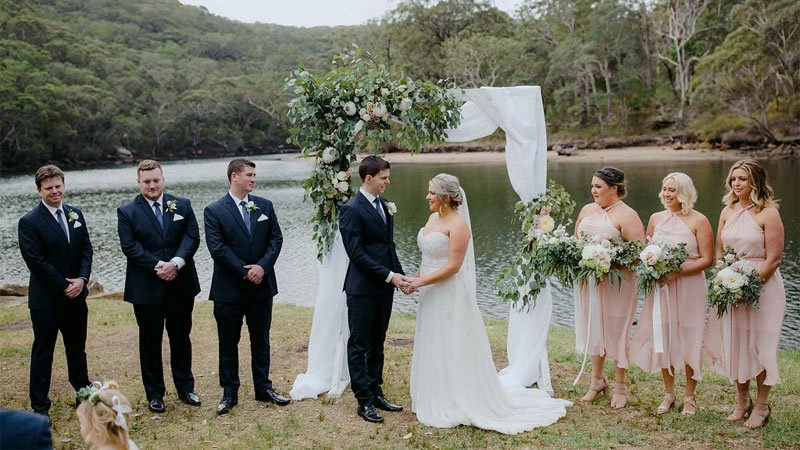 Pool Flat
Adventurous spirits unite! This enchanting riverside setting with views up the Hacking River is private, open and sunny. While guests undertake a small bush walk to get to the site, the bridal party arrives by rowboat to the spot under a lonesome riverside tree. (There may be extra cost associated with traffic control depending on  NPWS requirements.)
Photographed by Gui Jorge Photography
Dance Hall Veranda
Wet weather, no problem! We have the perfect backdrop on the Dance Hall veranda, which we can arrange to have festooned in fairy lights, and filled with bunches of blossoms. Your wedding will be as pretty as can be on the open-air balcony in this beautifully romantic setting.
Photographed by Amelia Fullarton Photography
SHARE THIS ARTICLE