The Royal National Park is full of beautiful location to host your wedding ceremony.
With over 10 ceremony location to choose from here are some of our favourite.
Iron Bark
Sunny, open, changing colours, uninterrupted beautiful river views, historic Dance Hall views, short stroll to the venue, use of cafe before ceremony, choice of pontoon ceremony or ceremony under the gorgeous big tree
Willow Tree
Secluded riverside spot, ceremony under the beautiful Willow Tree, soft grassy areas, river views, view back onto the heritage white timber bridge, short stroll to the venue.
Fig Tree
Ceremony under the rich and vibrant Fig Tree, set on the river in a secluded spot, shady and sunny, mottled light, cosy, personal, peaceful.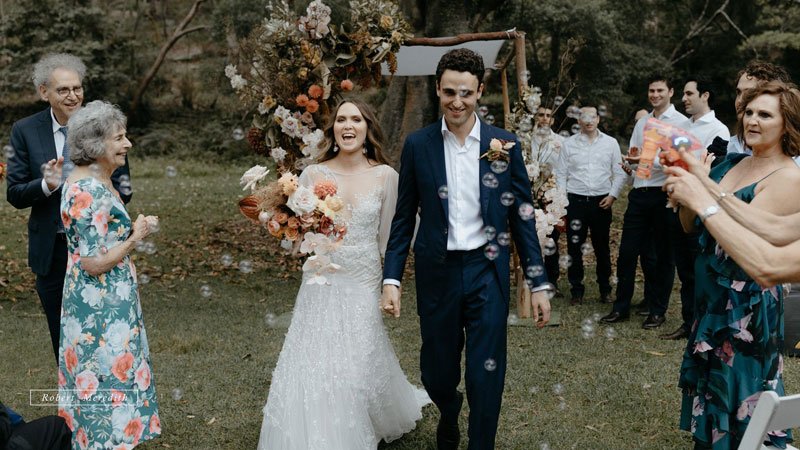 Currawong East
Open riverside setting, next to the heritage white timber bridge, view along the length of the river, ceremony with absolute river backdrop, intimate in size, short stroll across the bridge back to the venue.
Currawong West
Smaller intimate area facing the historic dance hall, views up the river, ceremony at the secluded end on the river bank looking down the river or midway under the tree on the riverside, cosy, sunny, backing onto the bush.
Allambie Flat
Views back down the river towards the heritage white timber bridge, pontoon ceremony, historic, sunny, various river vistas.
Wattle Forest
Magical, secluded, Ancient picturesque cliff backdrops, large grassy areas perfect for lawn games, hugged by the river, midst of the park, off the beaten track, whispering trees, natural, abundance of wildlife, mottled light, hidden serenity.
Reids Flat
Adventure to the other side of the Weir, large grassy knolls, sweeping river views with rocky backdrops, secluded and entire uninterrupted National Park views all around.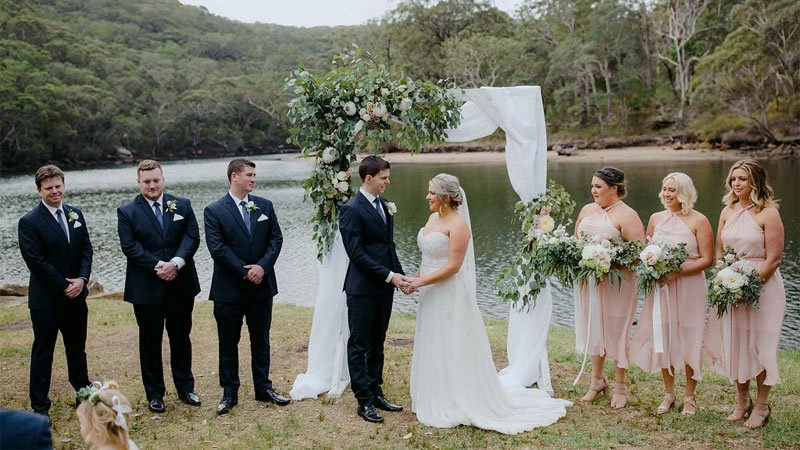 Pool Flat
Adventurous spirits, absolute riverside with a view back up the Port Hacking River, private, open and sunny, small bush walk to get there, ceremony under the lonesome riverside tree, personal space, arrive by boat. (there maybe extra cost assocaited with traffic control depending on NPWS requirements)
Dance Hall Veranda
Wet weather, no problem! We have the perfect backdrop on the Dance Hall veranda.
SHARE THIS ARTICLE