Flowers and foliage soften the edges of a space. And isn't that what we're doing when we get married? Softening the edges of our life with the one we love. Infuse your wedding with your own personal style by using flowers as your paintbrush in your very own love letter.
We chatted to some of our favourite florists about what flowers mean to them and why they are so important at a wedding. The skill that goes into creating florals for your event is abundant and it's incredible to see each florist transform Audley Dance Hall into a unique botanical wonderland each and every time they float through the door. 
Jordana Simpson, WILDER – "Flowers aren't just what make up the arrangement; they are also a point of conversation, a way to bring people together. Flowers tap into your emotions and are the vibrancy and warmth that make your wedding personal and unique to you" www.wilder.net.au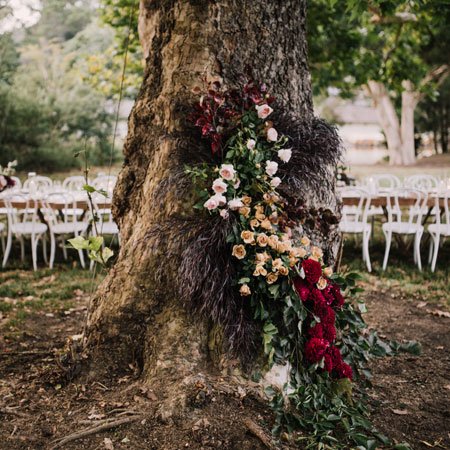 Naomi and Esther, THE SISTERS – "For us, flowers have been engrained in every aspect of life. Our Dutch background meant that if you popped into someone's place, you bring flowers. Flowers are even perfect just at home, so flowers for your big day are so important!!
"Creative ideas, personality and colour through nature are just some of the ways to add warmth to your wedding day or reception venue. Making the instant impact for guests and also adding personality to a space." www.thesisters.net.au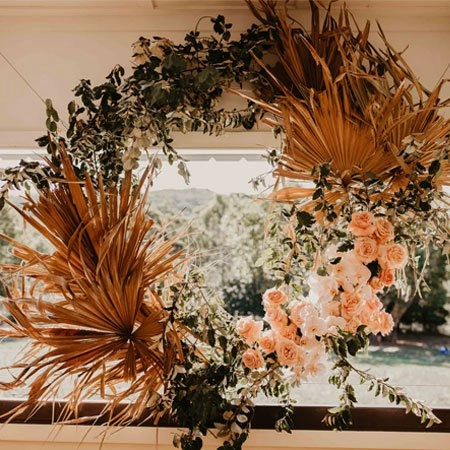 Lauren and Nicole, AISLE OF EDEN – "We know that florals leave a lasting impression of elegance and emotion long after the day is done and the feeling of romance and beauty will linger in the memory of your flowers. Our aim is to create whimsical, rustic, stunning floral arrangements  that not only contribute to the atmosphere of your event but enhance your vision for your day." www.aisleofeden.com.au
SHARE THIS ARTICLE