Winifred Falls
Gorgeous spot especially after some rainfall!
One of my favourite spots to visit after some decent rainfall is Winifred Falls. Very high on the to do list!
Beginning right across the road from Audley Dancehall Cafe it's a good idea to grab a coffee and some food before heading off on your adventure.
Look for the sign opposite the Audley Dancehall Cafe 'Winifred Falls Track'. From here you walk uphill, passing a small creek. Keep going straight at the intersection before arriving at Warumbul Road. This section of the walk is 2km long and will take around 45 minutes. Across the road on the other side of Warumbul Road is the 2nd section of the track to Winifred Falls (signposted). Feel like getting a head start? You do have the option to drive to Warumbul Road (only a 5 minute drive from Audley) and begin the walk from there.
This second section of the track begins at the signpost and is a wide fire trail and easy to follow. After a short flat section, the track continues down a steep hill (leave some energy for the way back up!!) to the top of the falls. It takes around 30 minutes from Warumbul Road to reach this point. From here you can either continue to the left and take a small track down to a viewing point to observe the falls from below, or can simply stay put or head to your right and find a spot on the rock platforms above the falls and set up and settle in for the day.
This spot is spectacular! With crystal clear waters and cascading waterfalls this is truly one of my favourite swimming holes within the Royal National Park.
Take the same route back once you've finished for the day!
TIP: if you continue left below the falls then further down along the creek and through some bush you'll end up at the top end of South West Arm Creek, which flows into Port Hacking. Here you can take a dip in the saltwater, where there are some rope swings and even a beach at low tide. Choose your option or delight in both!
#trailsfromaudley on your next adventure!
Author, Georgia Gray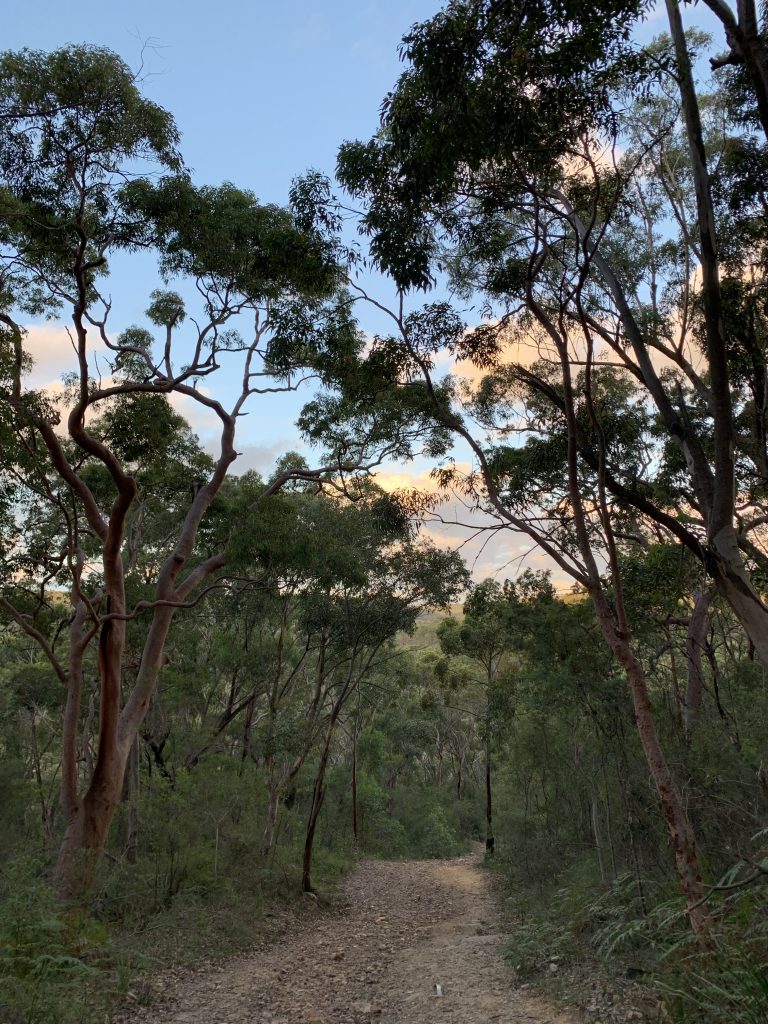 SHARE THIS ARTICLE