Eagle Rock and Curracurrong Falls
Spectacular Cliffs. Whale Watching. Waterfalls.
The next hike to do in the Royal National Park
Time: Allow 3 hours return
Length: 6.6km return
Beginning at Wattamolla on the Coast Track is the hike to Eagle Rock. This aptly named rock looks like an Eagle (or Turtle to some) perched on the high cliffs scanning out over the ocean.
Eagle Rock is a true iconic spot of the Royal National Park, as it is displayed on the signage as you enter the park.
With the annual migration of whales in full operation, it's a good time to check out the coast of the Royal National Park. Eagle Rock and the adjacent Curracurrong Falls have great vantage points to do some whale watching. Also make sure to keep an eye on the skies above to see the soaring White Bellied Sea Eagles. Each time I walk along the coast track I spot a few flying high above.
How to get there?
To get to Eagle Rock, drive to Wattamolla and park at the top carpark. This is where the Coast Track begins.
The beginning of the track follows a fire trail for around 5 minutes, after this you will follow the coast the entire length of the hike.
There are all sorts of terrain along the way. From impressive cliffs, lush bush, creeks and waterfalls. This hike has it all! And most of it is easily done on a solid boardwalk.
Around 1.5km along the trail, you will come across Curracurrang bay. This is a good spot to take your halfway break. After this, you will ascend up and walk along the sandstone cliff tops. Be careful whilst standing along the cliff edges as there are no safety barricades or fences. As you continue walking south you will have unobstructed views along the coast and on a clear day you can see the famous Sea Cliff Bridge.
You will know when you're nearly at Eagle Rock once you reach Curracarong creek. This creek is a series of waterfalls that spectacularly fall into the ocean, especially good after rain. Keep walking over the creek and out to the headland again, which is the main vantage point to look back and take in the vista of Eagle Rock along with the two impressive waterfalls.
Enjoy snapping photos and taking in the incredible landscapes around you and join in on the debate of whether this rock looks like an Eagle or a Turtle, I'll let you decide…
#trailsfromAudley on your next adventure!
Author, Georgia Gray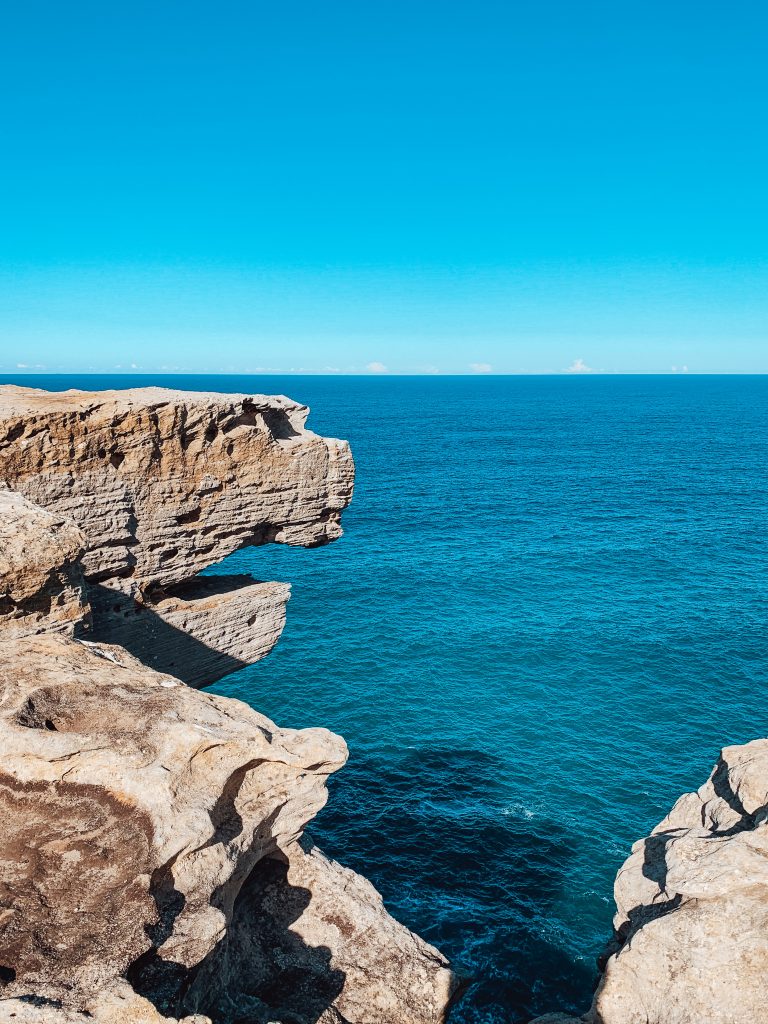 SHARE THIS ARTICLE