The lucky ladies of Audley Dance Hall have just had the absolute pleasure of an overnight stay at the beautiful Simpson's cottage in Bundeena. 
Perched on a hill with sweeping views of the Port Hacking river it was truly breathtaking from the moment we arrived. First things first, we popped open the bubbles and took our Audley Dance Hall delicious Antipasto platter of local cheeses and artisan meats down to the rustic picnic table to take in the insanely picturesque views whilst watching the sun go down over the water.
Back inside the historical sandstone homestead, we spent plenty of time 'oohing' and 'aahing' over every detail which has been so thoroughly thought out. From the eclectic mix of handmade pottery to the stylish hand sewn muted linens in every room no detail has been missed. 
Once darkness fell, we retired to the wonderful cosy lounge room with a glass of red in front of the fire and finished off the Antipasto leftovers. The entire place is so incredibly warm thanks to the heated concrete floor throughout. Even the bathroom with it's free standing tub and carefully selected locally made toiletries is an absolute treat.
After a restful night's sleep tucked up under the crisp white linen sheets we woke to enjoy a Nespresso coffee and the super tasty house made granola, greek yoghurt, fresh berries and banana bread courtesy of our Audley Dance Hall brekkie package. 
The experience really was total perfection from start to finish and we are now working out our next excuse to book another stay. 
Do not hesitate to contact the lovely Tara (simponcottage.com.au) to experience her amazing property for yourself. Delicious artisan and house made Antipasto Platters and Breakfast Packages using fresh, local ingredients are available to collect from Audley Dance Hall cafe on your way past. Simply email or call George to place your order 02 9542 6066 events@audleydancehall.com.au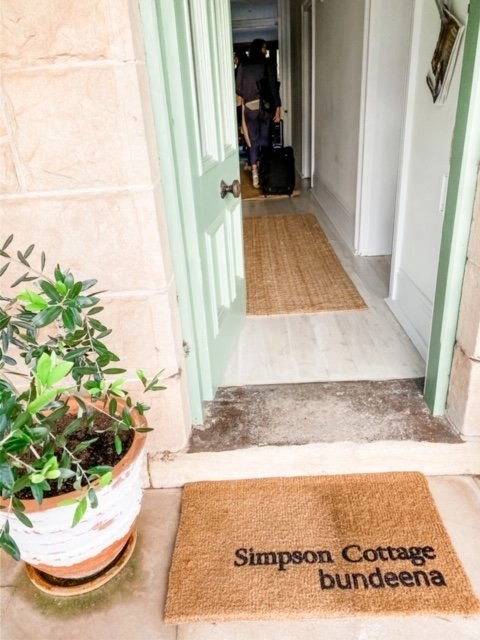 SHARE THIS ARTICLE